HM, Sep / Oct 1995, #55
Cover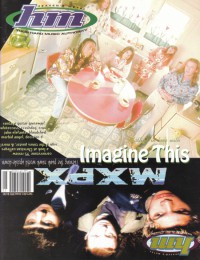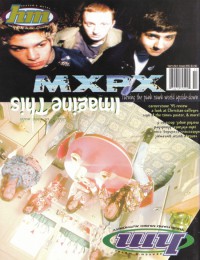 Writers in this Issue
Beeman, Bob
Callaway, Chris
Choi, Jeremy
Crabb II, Kemper B.
DeStefano, David Ryan
Hershey, Brent
Jenison, David A.
Lott, Jeff
McGovern, Brian Vincent
Muttillo, David
Pelt, Charlotta Van
Roberts, Mitch
Scheetz, Jeff
Thompson, Dale
Van Pelt, Doug
Z., Fred
Cover Feature:
"MXPX are Huge!"
"Dreaming About Love..." by Brian Vincent McGovern
Article:
"We're Not Mr. Big" by Brian Vincent McGovern
"Never To Be Called A Dinosaur" by David Muttillo
"Crucial Moment" by David A. Jenison
"Opening A New Window" by Brent Hershey
"Crashdog Shocker: New Vocalist... No Big Deal!" by Charlotta Van Pelt
"The Kids Are Alright" by Chris Callaway
"Putting Up With Pain"
Hardnews:
"Luxury & Pitdown Man Injured In Car Wreck"
So & So Says....:Album Review:Concert Review:
"Cornerstone '95" by Doug Van Pelt
"Texas Rockfest '95" by Doug Van Pelt
Bride by Dale Thompson
The Crucified by Pastor Fred Z.
The Christian and Art
by Kemper B. Crabb II
Pastor Bob:
"The Scandal of Joe Christian" by Pastor Bob
Poster:Licks & Tricks
by Jeff Scheetz
HM Back Page:
"Against The Law..."