HM, Sep / Oct 2008, #133
Cover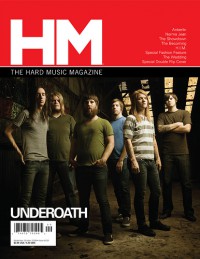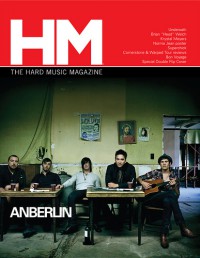 Writers in this Issue
Anderson, Troy
Conner, Matt
Crabb II, Kemper B.
Frazer, Bear
Frazier, Dan
Harrington, James
Hogan, Mike
Kid, Kern County
Losey, Steven Douglas
MacIntosh, Dan
McEntire, John
Moist, Brad
Moore, Bruce
Newcomb, Brian Quincy
Newton, Adam P
Norman, Wesley
Owens, Caleb
Q-Pek, Paul
Rake, Jamie Lee
Schwab, Andrew
Solomon, Mark
Stagg, David
Swank, Jonathan
Tucker, Greg
Van Pelt, Doug
Wighaman, Chris
Williams, Lindsay
Womack, Carey
Cover Feature:
"They're Only Chasing Themselves, And The Mark They Have Made" by Andrew Schwab
"Surprise... Rock Is not Easy" by Matt Conner
Article:
"When Momma Doesn't Know Best" by Brian Quincy Newcomb
"Warrior Sons" by Carey Womack
Bon Voyage by Mark Solomon
"How To Live With A Blessing" by Troy Anderson
"Give Her A Mic And Stand Back..." by David Stagg
The Becoming by Andrew Schwab with Caleb Owens
Take It Back! by David Stagg
Await The Day by James Harrington
The Classic Crime by Brad Moist
Superchick by Steven Douglas Losey
Hardnews: Quick & Concise:Hardnews:Hardnews: Enough Already!
by Jamie Lee Rake
So & So Says....:Album Review:Live Report:
Warped Tour by Brian Quincy Newcomb

Cornerstone

by Doug Van Pelt
The Way I See It
by Chris Wighaman
Devotions
by Greg Tucker
The Christian and Art:
"The Disconnect: Why Evangelicals Make Bad Art (Part The Thirteenth)" by Kemper B. Crabb II
Poster:
Relevant Links
For more information about
HM
visit
.