HM, Jan 2013, #162
Cover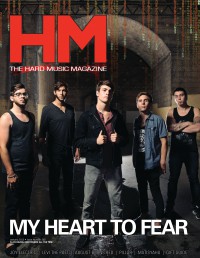 Online Exclusively
Writers in this Issue
Barber, Matt
Brehm, Sarah
Bryant, Tony D.
Crabb II, Kemper B.
Cunningham, Jeff
Francis, Matt
Garcia, Daniel
Hecox, Seth
Rake, Jamie Lee
Reynolds, Mike
Roberts, Sarah Arendas
Shameless, Rob
Stagg, David
Van Pelt, Doug
Cover Feature:
"Twas Grace" by Daniel Garcia
Article:Hardnews: Quick & Concise:
"Paramore Releasing One New"
Sleeping at Last announce series of EP releases
"Red releasing fourth album in February"
Album Review:Pick of the Litter:Live Report:The Christian and Art:
"Concerning "Jesus Is My Girlfriend" Songs: Observations on the Imbalances of Today's Worship: A Christmas Excursus" by Kemper B. Crabb II
Guest Editorial:
"Trusting God vs. fearing man"
Guest Editorial:
"A prayer for Sandy Hook" by Matt Barber
g_editorial:
"Words that hunger for definition: faith" by Mike Reynolds
Tales From The Conservative Underground:
"Vol. 14 - Happy Christmas" by Matt Francis

Happy Christmas

,

Happy Christmas Vol. 2
Poster:
This issue of
HM
came bundled with
Heaven's Metal #95
.
Relevant Links
Official web site of HM
Online back issue publication
This issue is available exclusively online.